The Slightly Off The Wall Parenting Newsletter
---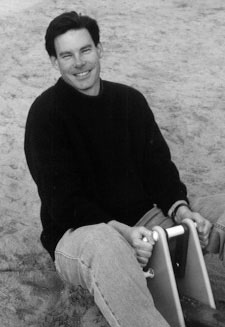 The Slightly Off the Wall Parenting News is delivered directly to your e-mailbox with practical parenting tips and advice from one of Southern California's leading experts on children, teens, and parenting -- Scott Peebles, M.A., MFCC, H.B. Scott is a Licensed Marriage, Family, & Child Counselor, and a Professional Speaker and Staff Development Trainer. The Slightly Off the Wall Parenting News is sent out every month or so only to those requesting it. SUBSCRIPTIONS ARE FREE.
To Subscribe, or Unsubscribe, go to: www.ScottPeebles.com and click on the Subscribe/Unsubscribe button at the bottom of the home page. Tell a Friend!
The SOWP News is an e-mail newsletter published as a free community service to help parents not just make it, but thrive and be great parents for their kids. Parenting is hard work. I hear everyday how much of a responsibility parenting is - I say, "What an opportunity!" The SOWP news is here to help make parenting easier for you as a parent, and give you the tools to succeed.
How To Book Scott As A Speaker For Your School, Group, or Conference
---
Are you looking for an exciting and motivating speaker for your school or organization? Give me a call and I would be happy to give you more information about my speaking and training services. My expertise is in providing parents, teachers, school administrators and counselors with expert information and innovative strategies for solving the everyday problems of children from early childhood through adolescence.
I am available for parent education nights, staff development in-service training, conferences and conventions. I have designed my powerful messages to leave audiences feeling motivated and inspired for one of the most exciting opportunities available ~ being an extraordinary parent or educator. My goal as a speaker and trainer is simple ... "To provide parents and educators with the most useful, practical, and exciting presentation they have ever attended!"
For more information on my speaking and training services, along with a list of speaking topics, please go to my website: www.ScottPeebles.com
---
*** Please Note: All the tips contained in The Slightly Off the Wall Parenting News are just that, tips. Each child is an individual, and these tips may or may not be suitable for your child. If you have any questions about what to do with a problem your child may be having, please, always consult a licensed professional for advice on your situation. By using any of these tips, my recommendation is for you to use common sense and your intimate knowledge of your child, and to keep safety in mind at all times. We cannot be held responsible for the use or misuse of any information in this newsletter.
---
top of page

© 2009 Scott Peebles, all right reserved